The Favourite Books of Almost 200 Students in Georgia

A few months ago I posted online about a custom book collage I made for myself using Python (post itself and Reddit discussion). Somehow a librarian at a middle school in Georgia, USA saw it and reached out to me to see if she could do it for her Grade 8 class. It really touched me to think about doing something that could help encourage a whole class of kids to read more (plus what I wrote was not generally user friendly) so I figured I'd help her make it.
The result is 180 grade eight students submitted their favourite books to Marcia, the librarian who reached out to me. I ran my code on the photos and sent it to her for printing. The result you can see above in high res, and a photo of the six foot tall poster on their wall below!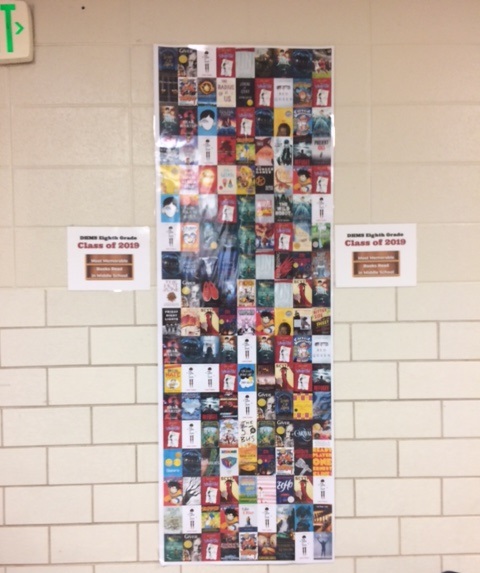 There are a lot of duplicates as you can see of certain books that are incredibly popular. Two big favourites seem to be Angie Thomas' award winning The Hate U Give and Jeff Kinney's Diary of a Wimpy Kid, which is funny since I was in Grade 8 myself when the latter came out in hardcover.
From making this poster I was struck mostly by the diversity in things being read. There's been lots discussed in publishing about the growth in the YA genre since Harry Potter, Twilight and the Hunger Games series' took over the world from the late 90's through the first decade of the 2000's. YA has existed in some form for a long time, but the industry has really exploded with so many titles in the genre coming out every year being read by teenagers and adults alike. It's awesome to see how many options these kids have to read that will hopefully make them life long readers.